So I just got my first winter order of the year! It's so exciting to make something beautiful that you know is going to also be super functional. My client, Deb asked for this scarf , but she had a different color scheme in mind. After talking to her and also looking at other items she "favorited" on etsy, I chose some materials and put together a sketch for her to review: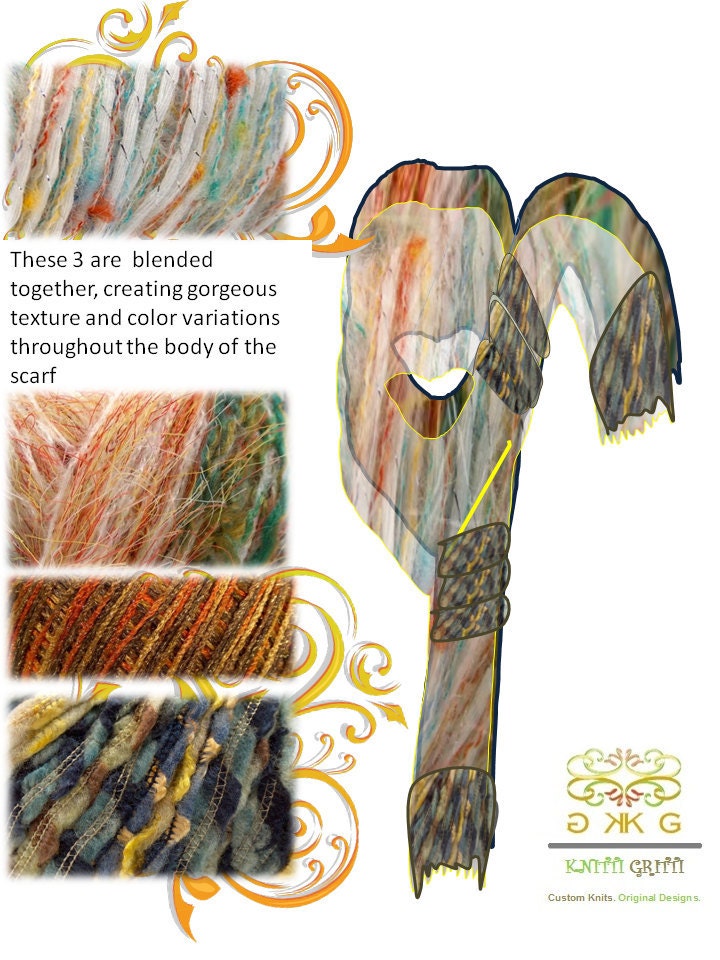 she was a little uncertain, until I knit her a swatch sample and emailed her the pic - then she was so thrilled with my design, she even went on to order a coordinating hat! Awesome! I can't wait till they're finished (but they're going to be so pretty that I'm kinda jealous - I want them for myself! *grin*)
After seeing that, she was all about it! I swear, I love knitting and designing so much - my dream is to be able to do this on a full time basis one day *smile* But in order to make that happen... I GOTTA GET TO WORK *grin*
Talk to you all later!
Ivette